Pixel Art Fridays - The Beach
---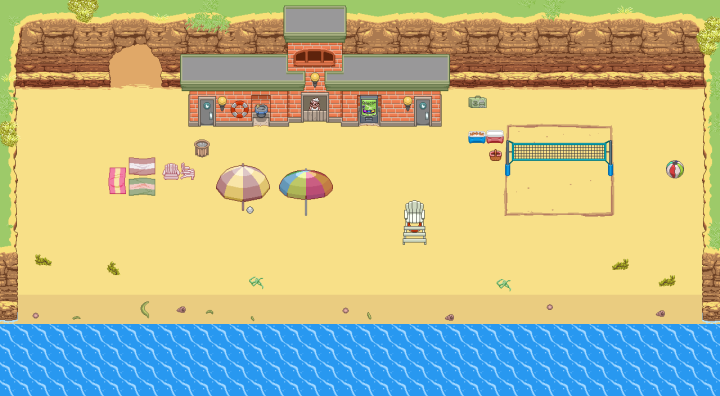 Hey all, Misty F here with a hot off the presses look at one of the area maps that we were not quite done with yet. Will probably talk more in-depth about it on [WIP Wednesday], so make sure not to miss it!
Have a great weekend. I will have game and team news Sunday night since I am AFK tomorrow. Do not let that discourage you though, there are lots of great people to talk with over on the [Discord Server]or you could drop me a message with questions on [tumblr] or on [the game's twitter]!
- - - -
Don't forget that they we are partnering up with [SquarePeg3D] to offer a spot in their voting-based battle series, Fighter's Underground Battle Area to a patron who refers the most other people to support the game. That contest goes until the end of the month, so tell your friends!
---- Support us on Patreon |Join our Discord! | Get the Demo!----