Hey everyone, Misty here!

Following up on [the 7/25 reveal] of the standing sprites for the rest of the cast, here is a look at the ladies in all their glory. If nothing else, they have gotten bigger while waiting to meet you all! [Bonus: if you are a patron, you can get the below piece as a textless wallpaper!]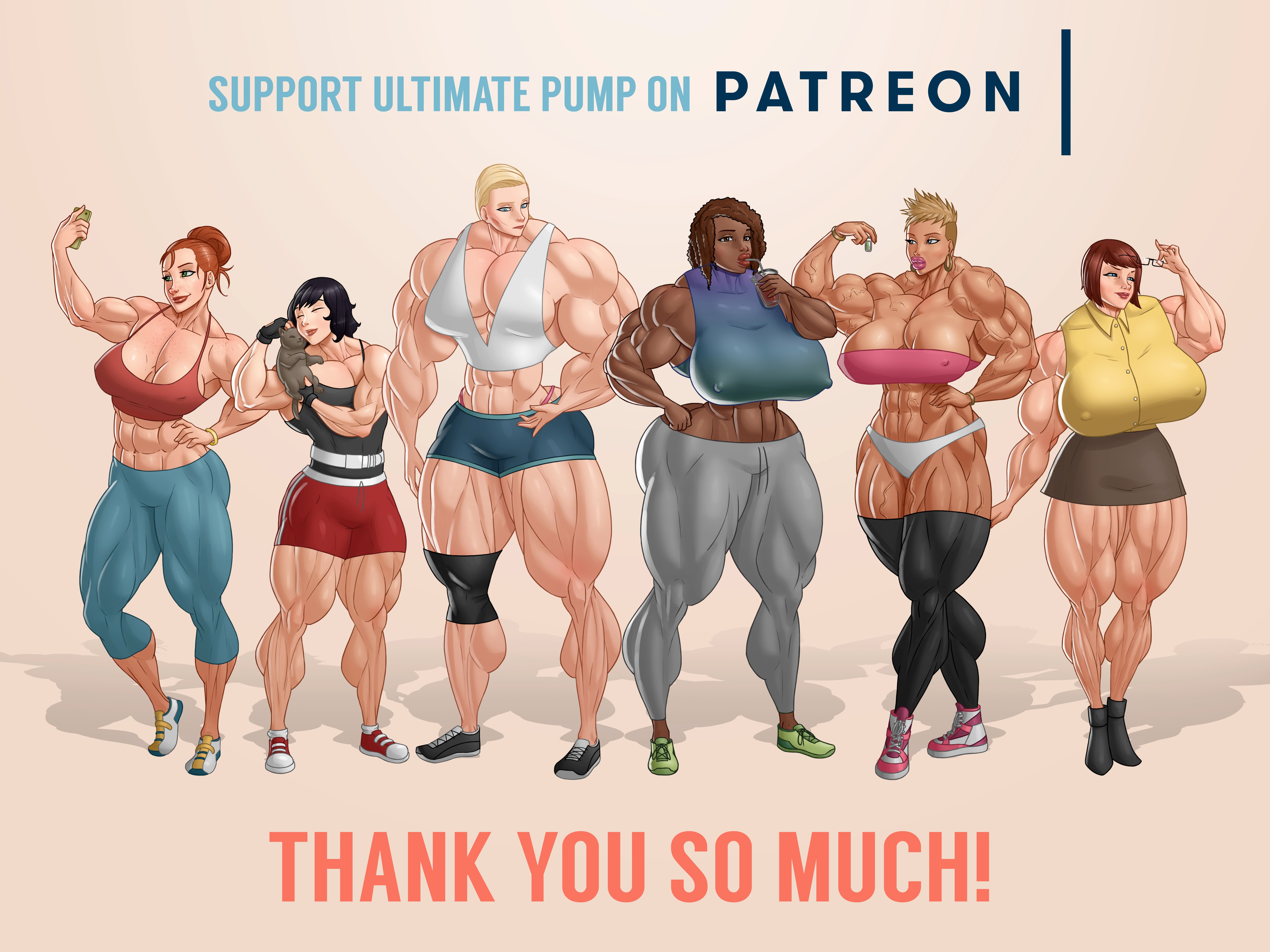 These are the final in-game models you will see during conversations with each of the ladies. As seen with Mandy in [her demo], each model has 11 poses. For those playing along at home, that means just getting them out has required sixty-six (66) pieces of art so far.
To put that in context of what remains to be done, we are planning on having about seventy (70) unique NPCs, like Patriana, who will have three poses. Which means Moxy has another two hundred plus illustrations to do--not counting Aria's growing form--on top of everything else such as dialogue, programming and balancing, as well as further sprite creation.
And, unfortunately, none of that comes for free (at least right away). We need your support more than ever as production begins in earnest! Even if you cannot support the game on Patreon, sharing the demo, checking out the Discord, and following us on Twitter are all great ways to make sure the game's newfound momentum continues and we get this thing out to you all!
Anyway, more next week! Until then...
Be excellent to each other!
-Misty -- -- --
>Join our Discord!< | >Get the Mandy 2.0 demo!< | >Follow us on twitter<