Community Interview - SquarePeg3D
---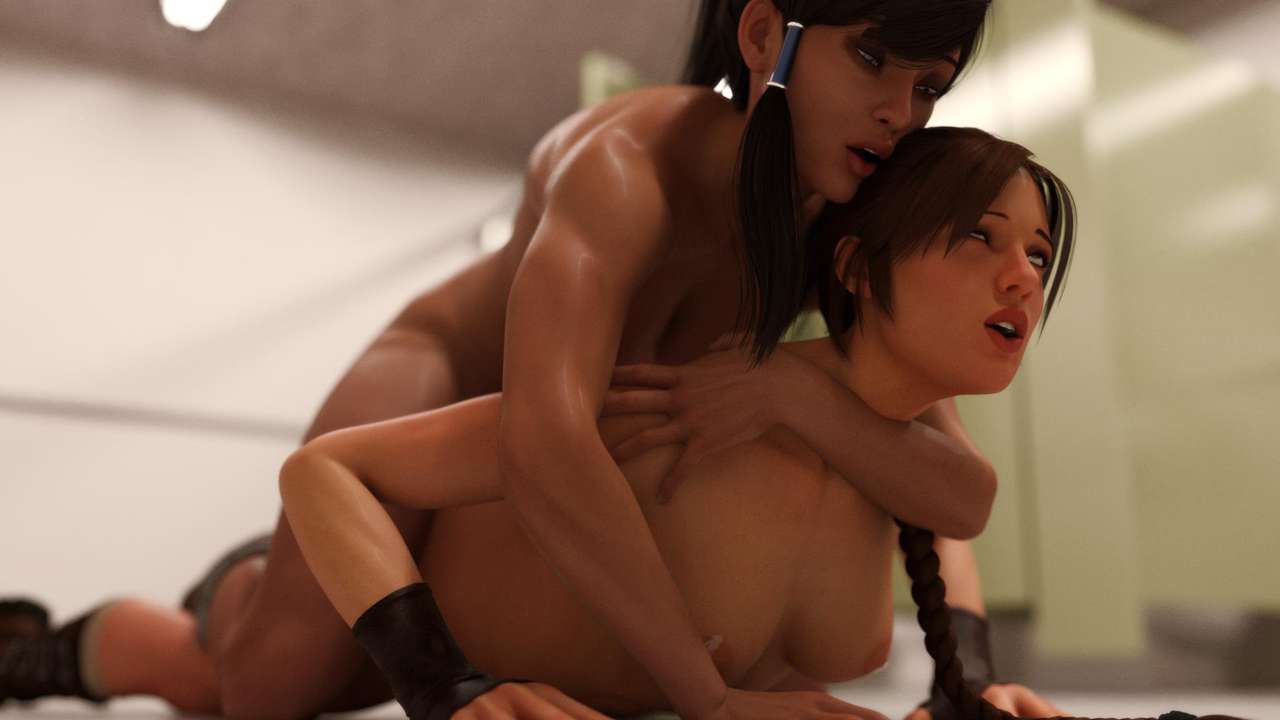 From Unconventional, one of SP3D's earlier works
----Support us on Patreon! | Join our Discord! | Get the Demo!----


Hey all, Misty here with a bonus interview this week from community member SquarePeg3D! I was excited to get a chance to talk to a fairly prolific 3Dx artist who is into female muscle and I came up with a bunch of new questions for them. So let's get to it, shall we?
- - - - -

Hey! So, who are you and what kind of art do you do?


I'm SquarePeg3D, and I'm a 3DX smut artist!

Neat! How did you end up doing that?

The simple answer would be I just got tired of retail and was approached by another 3DX artist when he saw some of my SFW 3D work on DeviantArt. I followed his early guidance then sorta started doing my own thing and got super lucky! =D

Who would you say has been most influential on your work?

Well, I would say heavy influence came from the artist that found me, The Wicked. (Editor's Note: There do not appear to be any active profiles for The Wicked currently. The link is to their F-P page, which has links to albums of theirs.)

Speaking of DeviantArt, where can people find your work?

Besides DeviantArt, you can follow me on Patreon and Tumblr. I also have a Gumroad Store

What are you working on right now?

I'm currently post editing rendered images before I get to work on an image request! =D

Is there a scenario you have yet to portray that you would love to do?

Well, I've portrayed most scenarios I'd like to see, but one I wish I could do more of would be milking by hand, personally. =D

Which of pieces of yours is your favorite?


Oh, man...that's not fair. I would say most of my Korra pieces are personal favorites. Of my comics, "White Glove Affair" ranks really high followed rather closely by "New Prison Bitch."

Yeah, Unconventional was really good. I really enjoyed the surprise and the cosplay theme. What tools do you use to get such high quality work done?

DAZ Studio, GIMP, Blender, Autohotkey, and a few others.

I know some artists sells packs of brushes/textures/etc, can people purchase yours?

They can buy my comics and images by becoming patrons! I often offer much of the custom content I create for my work for free, though sporadically.

3Dx is not a simple medium, do you offer tutorials for your tool or style?

Yes, but typically you have to know what exactly it is you're trying to do and I'll do what I can to help you!

If you were going to do art of an Ultimate Pump cast member, who would it be?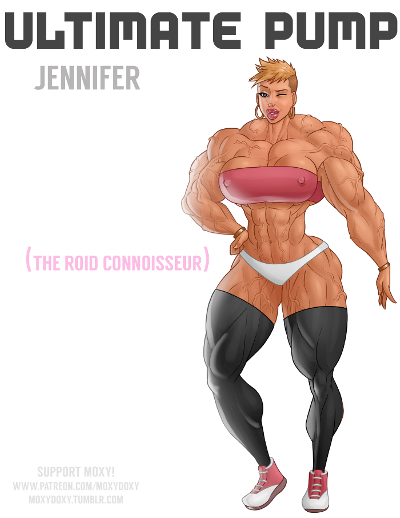 Haha, I had a feeling she would appeal to you. Any reason as to why The 'Roid Connoisseur?

She just seems like something of a badass!

She is definitely the type of woman who would fight in an underground tournament circuit. Aside from getting to know Jenn better, what are you most looking forward to from the game?

Not sure! Everything about it seems really cool actually. I've only played a small handful of dating sims, and I've never seen one that combines muscle fetishes into its premise! It sounds awesome!

Anything else you want to say?


Best of luck to the team of Ultimate Pump! It looks like it's got some great ideas going, and I definitely hope the best for them! =D
- - - - -


Thanks, SP3D! And don't forget that they are offering up a spot in their voting-based battle series, Fighter's Underground Battle Area to a patron who refers the most other people to support the game. That contest goes until the end of the month, so tell your friends!
Also, if you are an creator who does female muscle works, get in touch with me! I would love to ask you some questions as well! Anyway, that is all the time I have tonight! Stop by the discord server and say hi to SP3D or any of the other great community members. I will be back tomorrow with a peek at the WIP version of a new area map, so see you then!
----Support us on Patreon! | Join our Discord! | Get the Demo!----