Patreon Growth = Patriana Growth
---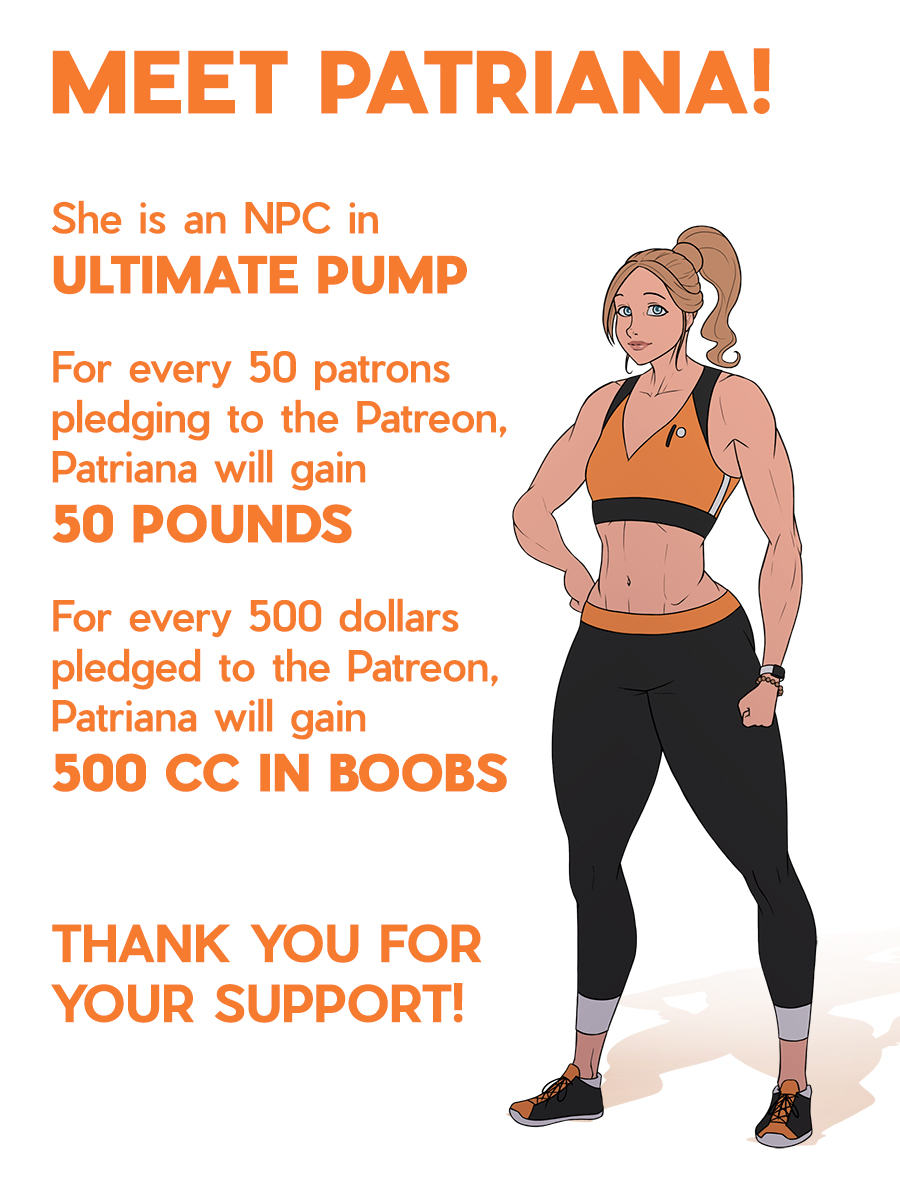 Moxy here!
I was thinking of ways to spice up the Patreon and give you guys even more rewards on top of the perks and milestones that we already have on our Patreon page: https://www.patreon.com/ultimatepump
So there's this NPC in Ultimate Pump named cleverly named Patriana (>.>) who is cute, fashionable, and bubbly! Right now, she's a bit smol, but you can help change that! For every 50 patrons pledging to the Patreon, Patriana will gain 50 entire pounds of muscle (as of this writing, we're already close to to her first growth spurt!)
BUT THAT'S NOT ALL!
For every $500 pledged to the Patreon, she will also gain 500 cc in boobage! How's that for a bonus?
Every time she grows, I will be posting an updated pic of her! So get pledging! https://www.patreon.com/ultimatepump